Is This Really Happening?! Stacey Abrams Could Become The First Black Female Governor
The nation is divided down political party lines. There are some non-melaninated people in government who have made it their life's work to ensure the Southern Strategy continues to be implemented, hurting poor White people just to spite Black people. But it's time for a change.
Meet Stacey Abrams, the Yale Law-educated naturalista hoping to be the first Black female governor in America. And she's running for governor of one of the reddest states in the US—Georgia. Is Georgia even ready to have an intelligent, nurturing, down-to-Earth, progressive Black woman lead the state?
Who knows, but they gone learn today!
Abrams, 43, received degrees from Spelman College, the LBJ School of Public Affairs at the University of Texas, and Yale Law School. Before getting into the political arena, she was an intern at the White House under the Obama Administration. She also tackled environmental racism while at the EPA and was deputy City Attorney in Atlanta. She was first elected to the Georgia State House of Representatives in 2007, representing DeKalb County and parts of Atlanta." She founded the New Georgia Project, which registered over 200,000 people of color to vote between 2014 and 2016.
"Georgia is the future of America with its demographic changes," Abrams told The Cut's Rebecca Traister. "Economic changes, demographic changes happening around this country — not only with regard to race but in terms of age — all those things find a perfect crucible in Georgia. Georgia is a vision of what America is going to look like in 20 years."

Abrams is also the co-owner of NOW Account, which helps small businesses in Georgia. "In 2010, Stacey she became the first woman to lead either party in the Georgia General Assembly and the first African American to lead in the House of Representatives," according to her website. And that's not all! She's also an award-winning author of 8 romance novels under the pen name, Selena Montgomery.

She recently resigned as House Minority Leader to focus on her campaign. But as House Minority Leader, she worked with both sides of the aisle to improve the lives of all Georgians. She's a staunch fighter for women's reproductive rights, negotiated compromises to improve Georgia education, infrastructure and transportation. According to the Washington Post, Abrams says "her most important legislative achievement was getting more money and support for grandparents or other family members who take in children whose parents can't care for them."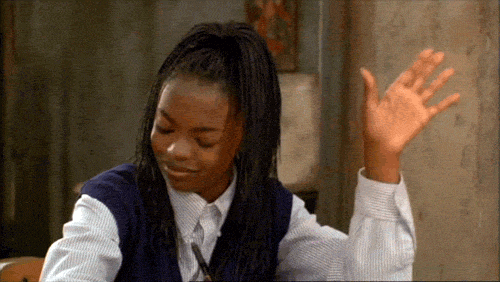 The first black female governor-hopeful told theGrio, "I'm running right now because Georgia is changing." People all over are taking notice of her inspiring ascent to the national forefront and are falling in love with her vision for Georgia.
We'll be on the look out for more from Stacey Abrams.